Visit Lyons-la-Forêt, ranked among the Most Beautiful Villages in France®.
This village has an undeniable character and a remarkable historical and natural heritage.
Nestled in the heart of the Lyons national forest, 1h30 from Paris, Lyons-la-Forêt is a concentrate of Normandy.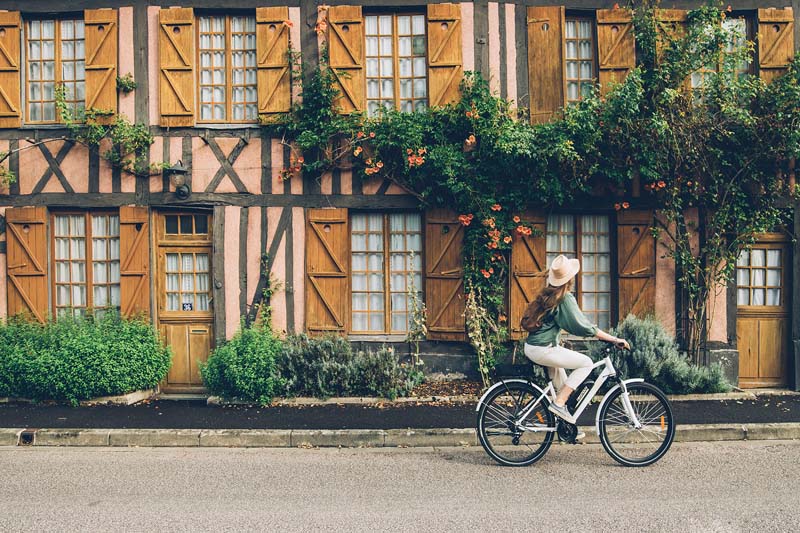 Stroll through a postcard setting
Fall under the spell of its flowery streets lined with half-timbered and brick houses, old convents and mills on the banks of the Lieure.
Discover the unique history of this former royal city
Organized around the layout of a fortified castle built in the Middle Ages by Henry I of Beauclerc, only a few vestiges remain of this building, as it was dismantled at the end of the Hundred Years' War.
Until the French Revolution, the Dukes of Normandy and the Kings of France, who were great hunting lovers, came to Lyons to enjoy its abounding in game royal forest.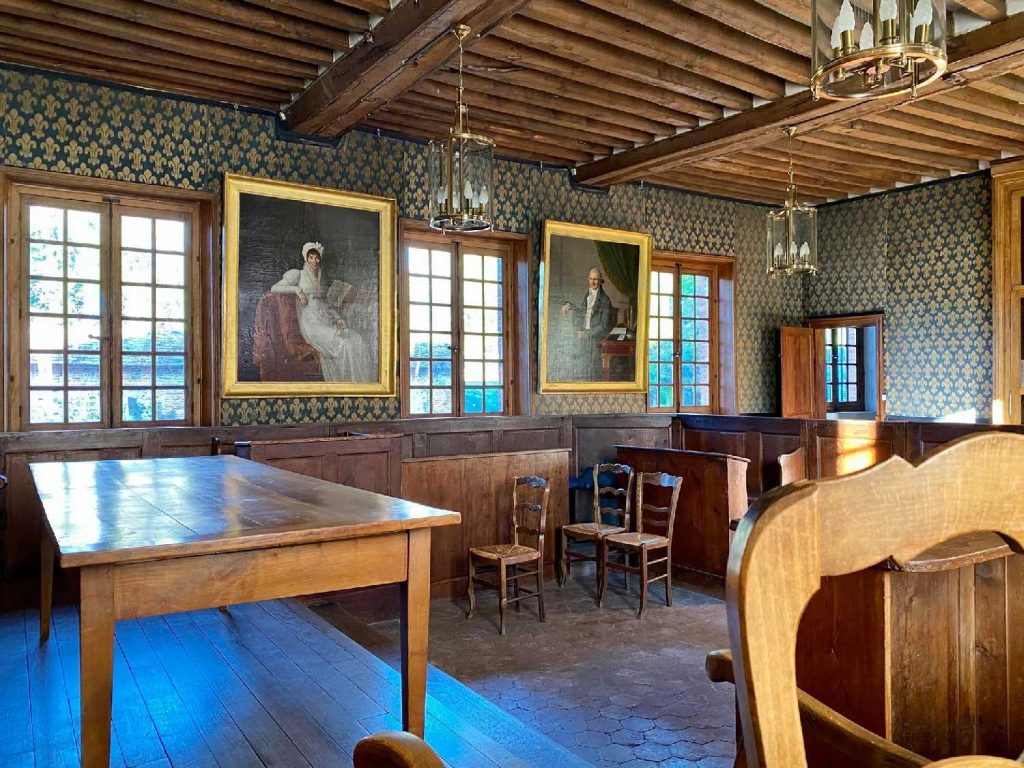 Push the door of the town hall
It houses a remarkable 18th century courtroom, created under the aegis of the Duke of Penthièvre, the last lord of Lyons.
Walk in the footsteps of the artists who left their mark on Lyons.
The house where Isaac Benserade, a poet at the court of Louis XIV and an academician, was born, faces the emblematic listed village covered market (15th-18th century).
In the 20th century, artists such as Maurice Ravel, the painters Paul-Emile Pissaro and the surrealist André Masson, Jacques-Emile Ruhlmann, the decorator and designer of the Elysée Palace and icon of the Art Deco style, made Lyons-la-Forêt a holiday destination.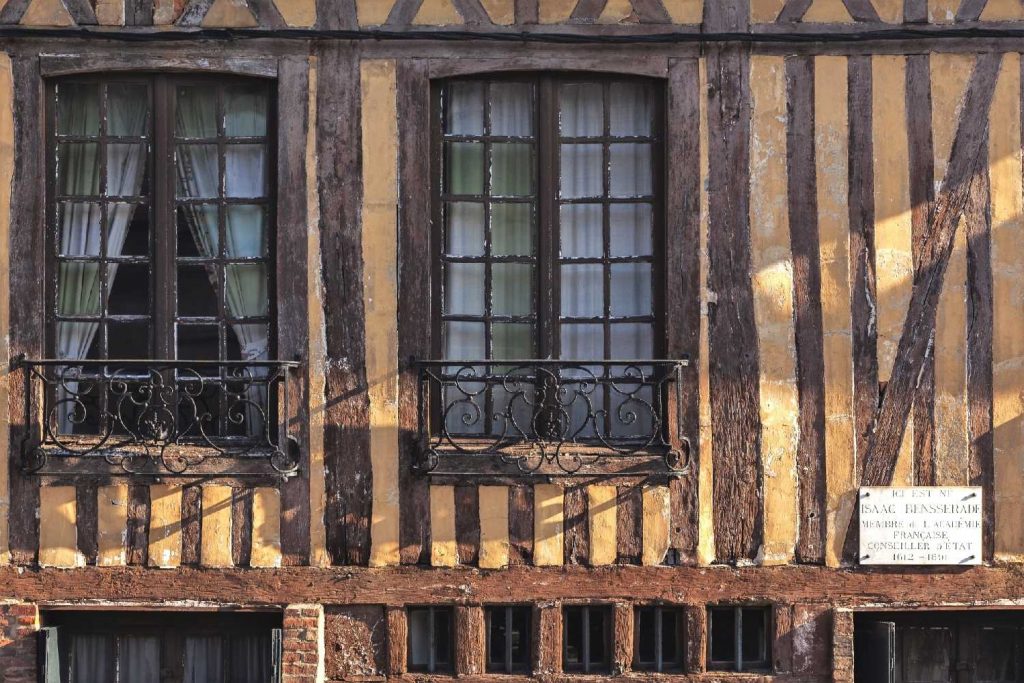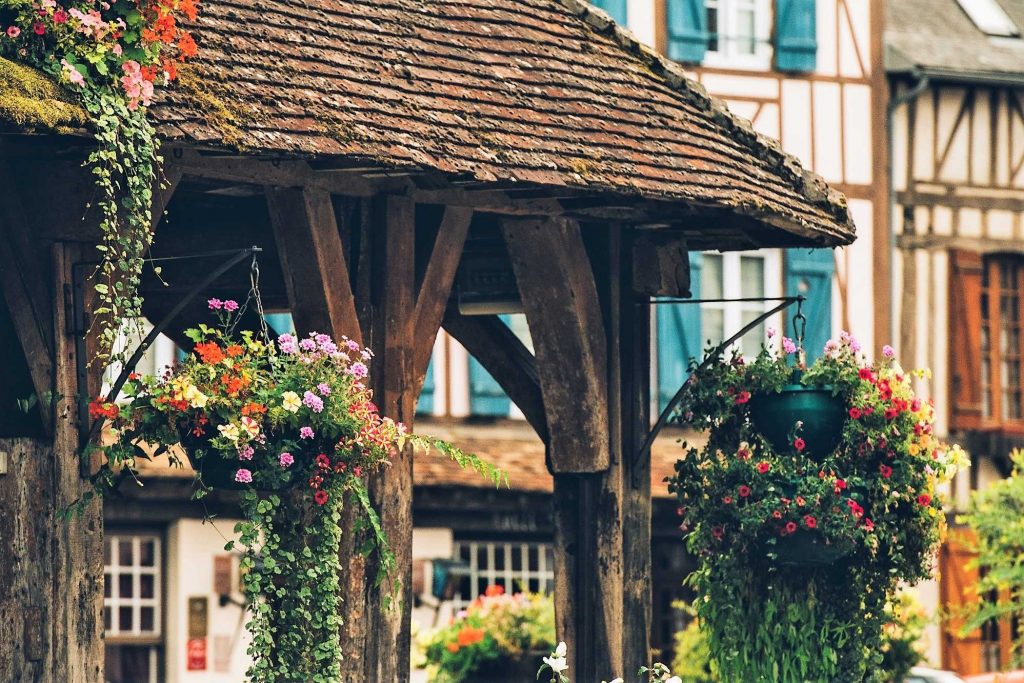 Immerse yourself in the atmosphere of the famous novel Madame Bovary
Jean Renoir and then Claude Chabrol each shot their cinematographic adaptation of this novel by major French author Gustave Flaubert. You may recognize the magnificent listed covered market and the bailliage room in the film shot by Chabrol with Isabelle Huppert and Christophe Malavoy.
More recently, Anne Fontaine shot scenes from her film Gemma Bovery, with Fabrice Luchini as the village baker.
Sit down on one of the terraces of restaurants or cafés facing the covered market hall to appreciate the intact soul of the village, which comes alive around its friendly market.
Would you rather have a picnic? You will find take-away options in bakeries and restaurants, for example, at Le Petit Lyons, Les Desserts Colorés or at the restaurant at La Halle.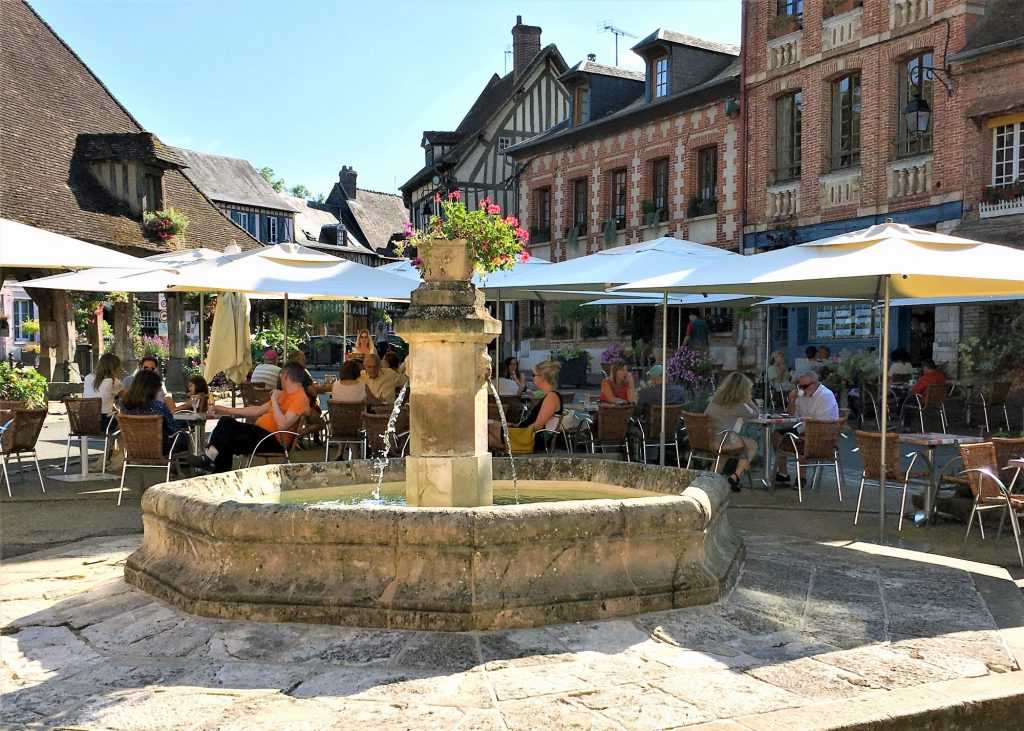 To make the most of your visit, come to the tourist office and pick up a map of the village, which indicates all the points of interest and choose one of our signposted walking routes. Take advantage of our advice to choose one of the sites and monuments to visit, an activity or a good shopping address.