Access and transportation
Come
Road access
Freeway A13, exits n°17, n°20
D6014, Rouen – Paris
RN31, Rouen – Reims
Train lines
Finding your way
Click on the map to enlarge it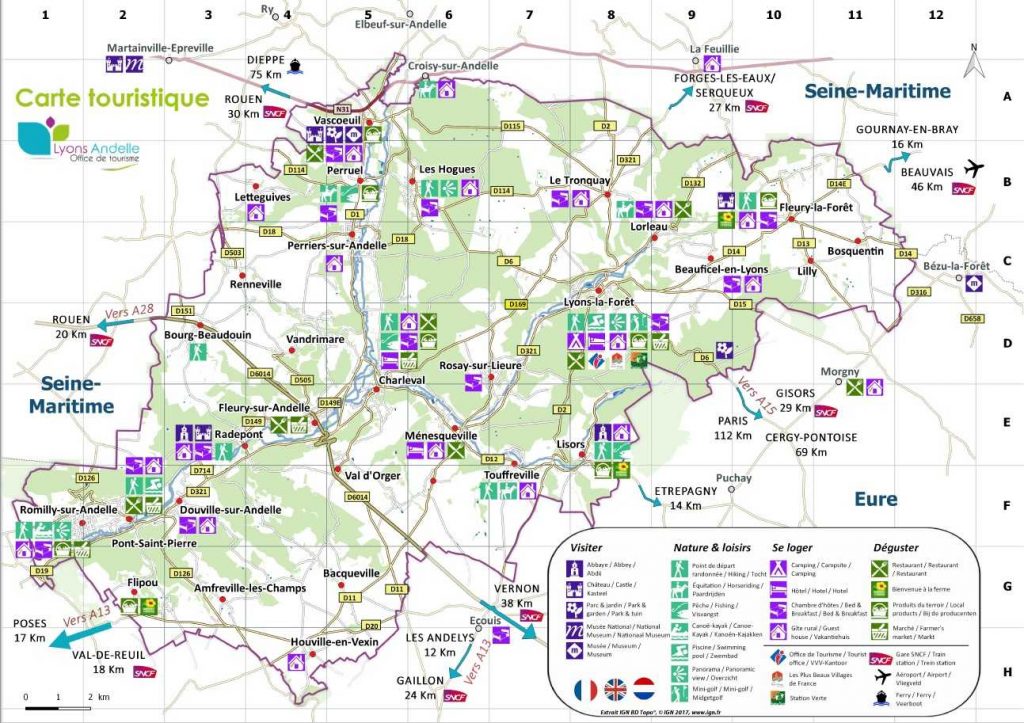 Get around
Cabs
CHARLEVAL +33 (0)6 79 97 06 58 – +33 (0)2 32 49 17 92
LYONS-LA-FORÊT +33 (0)2 32 49 64 81 – +33 (0)6 12 27 92 40
PERRIERS-SUR-ANDELLE +33 (0)6 52 42 15 12
PERRIERS-SUR-ANDELLE +33 (0)6 77 00 49 11
FLEURY-SUR-ANDELLE +33 (0)6 73 32 00 82
PONT-SAINT-PIERRE +33 (0)2 32 49 26 39 – +33 (0)6 80 28 77 44
AMFREVILLE-LESCHAMPS +33 (0)6 26 73 07 67
RADEPONT +33 (0)6 09 40 76 97
ROMILLY-SUR-ANDELLE +33 (0)6 07 77 13 69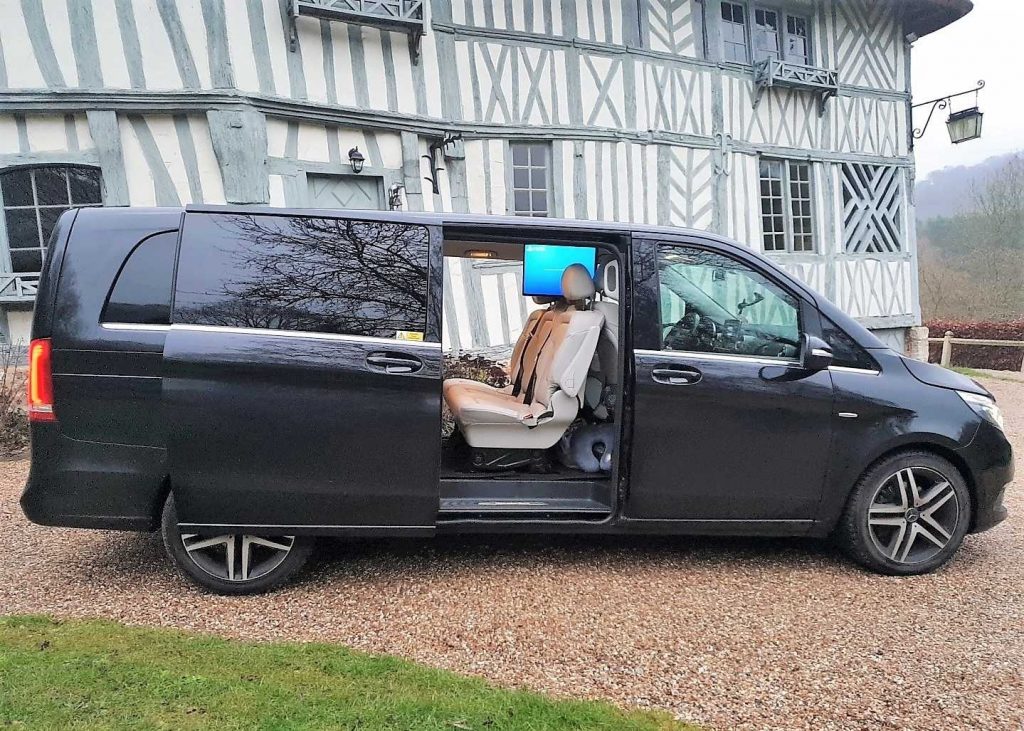 Private shuttle
Located in the Rouen area, Navette Privée accompanies you on a daily basis for all your private or professional trips.
Whether it is for a transfer to your hotel or the airport on board a comfortable private shuttle, for a guided tour, a tourist circuit through the most beautiful landscapes of Normandy or the provision of a vehicle with a driver for a business meeting, this service provider makes every effort to meet your expectations.
A particular attention is given to your well-being with recent and carefully maintained vehicles.
Open 24 hours a day.
Example of rate 2020 : transfer from Rouen rive droite station to Lyons-la-Forêt center from 75 €.
+33 (0)6 88 14 67 82
www.navetteprive.com / info@navetteprive.com
Parking
Parking is free in all the communes in Lyons Andelle, including Lyons-la-Forêt where a large free parking lot is available (all types of vehicles, including camping-cars) on route de la Cuette, 200m from the hall.