Abbey of Notre-Dame de Fontaine-Guérard
#Parks and gardens #Historic sites and monuments
In the Andelle Valley, cuddled up in a silent and peaceful forest and near a "healing fountain", there formely was a women's abbey devoted to prayer and meditation: the Notre-Dame de Fontaine Guérard Abbey.

Founded in 1190, it was blessed in 1218 by the king of France, Saint-Louis. Despite the violence of the French Revolution, the remaining buildings are one of the most beautiful masterpiece of gothic Anglo Norman architecture from the beginning of the 13th century, when the Cistercian rigour was at its apogee.

During your visit, you will discover the troglodytic cellar, the church with a vaulted choir, the chapterhouse, the nuns' building, the work room, the dormitory with an impressive framework, and monastic gardens with sculptures that remind us of the women who lived here.

Possibility to rent the place for movies, photo shoots, historical reconstitution or family events.

2022 season: from April the 10th to September the 30th
base rate : 6 euros.
reduced rate : 4,50 euros.

fontaine-guerard@orange.fr
Opening time
Sunday April the 10th : from 10 am to 7 pm (Book and Spirituality Day).
From April the 18th to the 24th every day : from 2pm to 6pm
From April the 30th to May the 15th ("A l'écoute des petites voix de la Terre", sculpture exhibition by Michel Daön) and May the 26th : from 2pm to 6 pm
June the 4th and the 5th : from 10and a half am to 6 pm (Medieval entertainment)
June the 6th : from 2pm to 6 pm
Closed between June the 7th to July the 3rd
July : from the 4th to the 8th, the 11th, the12th, the 15th, the 18th and from the 21 th to the 39th : from 2 pm to 6 and a half pm (from July the 23th to August the 18th : « Sur-Faces » : contemporary graphic art exhibition by Michel Delaunay)
July 30-31 : from 10 am to 6 and a half pm (« The Spawn Party » : geek manga cosplay )
August : from the 1st to the 12th, : from 2 to 6 and a half pm
August 13-14 th : from 10 am to 7 pm continuously : Fata Morgana
August the 22th, the 23th, the 26th and the 29th : from 2 pm to 6 and a half pm
September : on Friday the 2nd, the 9th, the 23th, the 30th and during the Heritage Days (the 17th and the18th) : from 2pm to 6 pm (Tribute to Pierre Rabhi).
October29-30 : Arts and crafts fair

Car park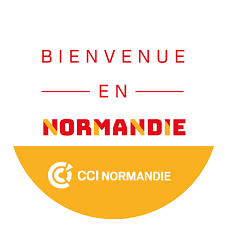 Welcome to Normandy
Price list
Price list
base rate : 6 euros.
reduced rate : 4,50 euros.
child rate (between the ages of 7 and 17) : 3,50 euros.
family rate (2 adults and 2 children) : 17 euros.
Payment methods
Carte bleue, Postal or bank cheques, Cash, Money transfer
Facilities and services
Services
Shop, Bicycle parking
Equipments
Free parking||Toilets
Spoken languages
French, English
Eating nearby